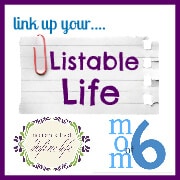 It is a bit unusual for me to plow through books…. but while on vacation recently, I actually read 5 books in three weeks! Okay- three of them were part of a series that I absolutely could NOT put down…. but still- that's a lot of books! And I really enjoyed each of them, which is why I wanted to share them with you. And forgive me if none of these are new to you, because I wasn't necessarily focused on new releases, but if you haven't read these yet, maybe you will be intrigued to now!
#1- More Interesting Than Your Teacher
It is fun to find book that I love to read along with my kids, and this book, which was written with the idea that reading compelling stories of history, science and geography can be so much more interesting than trying to learn about it from a textbook and listening to your teacher talk about it. So this book poses a set of questions: "Do fish go to sleep?", 'What is the largest number?", and "Who Invented the First Clock?" and explains the facts in a quick and easy way for kids to (and their parents!) to digest. The book also takes on topics of fascination for kids- icebergs, pyramids, and carnivorous plants and provides a great overview of each topic. My son Jack's favorite section was on the helicopter- where it explains how helicopters actually fly and how hard it was for Sikorsky to design and build the first helicopter. This book is a great summer read- kids can jump around and find topics that they like- and it can also be used as a great launching-off-point to do some further exploring online or at the library. This will be a book we will keep around and use next year when the kids are looking for topics for book reports, or even for the science fair!
See, even parents can learn a little over the summer too, right?
#2- The Kitchen House
When I read "The Help" last year and participated in a book club discussion about it, I remember several people recommending "The Kitchen House", so I had downloaded it to my Kindle back then, and never found the time to read it. I started it while on vacation and absolutely could not put it down. It tells the story of Lavinia, a young Irish girl who travels to America in the late 1700′s, along with her parents, who sadly die on the crossing. She ends up being brought to a tobacco plantation as an indentured servant and raised by the slaves who live and work at the plantation. The story follows Lavinia and her new family as she grows up- revealing what life was like for the slaves and servants serving the privileged landowners in the South.
What I loved about the book is that it showed both the hardships of this life as well as the strength of family bonds, and how the slaves looked out for and took care of each other in the face of horrible atrocities. And so many times, the author created situations where if one of the characters made an alternate decision, the book could have turned out completely differently, but the characters often chose the wrong path, and was left to live with that choice. (I've mentioned before that I am not a fan of having an author present a complex and interesting story, only to have it wrapped up all nice and neat with a happy ending… I find it much more satisfying to see how a character deals with loss and missed opportunities). The book had me sobbing by the end- my heart truly broken by an event- and left me thinking about the characters days later. Such a great read!
#3, #4, $5- The Hunger Games Series!
So I know that I have to be one of the last people on earth to have read the tale of Katniss and Peeta competing for and ultimately fighting for the fine citizens of District 12- but honestly the storyline just did not appeal to me at all. I had looked into the series for my son Kyle last year, when he wanted to read it because so many people were talking about the books in school, saying how good they were. And prior to the movie coming out last Spring, my 10-year old wanted to read the book as well- before he saw the film, and he read like crazy for a week in order to finish the book the day the movie opened. So after hearing the two of them beg me to read it for the last several months, I finally caved and picked up the first book while on vacation. And I was instantly engaged.
The setting was very creative- a kind of futuristic version of the United States after a horrible political struggle, that left the people divided into 13 districts that were controlled by the powerful and eccentric people of the Capitol. Every year the children of the districts are chosen by lottery to compete in the Hunger Games- a fight to the death- to remind the people of the Districts what can happen if ever such a political uprising were to occur  again, as a form of punishment for the original political struggle itself.
Sounds pretty horrible and violent, right? Well, parts of the books are indeed pretty horrible and violent, but ultimately they are stories of survival, told through the eyes of the adolescent girl, Katniss. And of course, while the outcome of the book isn't a total surprise (you pretty much knew the author was not going to kill her off), the story is still quite compelling. Book 2 was also very good, as a strange twist of the Games puts Katniss back into the arena, but Book 3 was my least favorite of the 3 books (although I still stayed up past midnight this week to finish it and see what happens!).
If you haven't read them yet, now would be a good time to read at least Book 1, as the movie will be released on DVD later in August!
*Please note that the links and the images of the books above are all affiliate links to Amazon (which means that I will receive a teeny tiny portion of the sale price should you purchase the book via this link).
Each week Nicole from Moments that Define Life and I present our Listable Life Link -Up! Link up to today's topics which are: 5 Resolutions for the Remainder of the Year  OR  5 Books I've Read Recently OR link up a list post of your choice! Link up here or at Nicole's blog and have your post displayed in both places! We'd love for you to join us! Next week's topics are:
5 Hardest Things About Being a Mom OR 5 Coolest Vacations Spots I've Been To OR link up a list post of your choice!
So please link up if you wrote a blog post… or please take a moment to leave a comment and share…. what books have you read recently that you would recommend to others?
To stay up to date on the latest tips and ideas, please consider signing up to have Momof6 delivered daily to your email inbox!