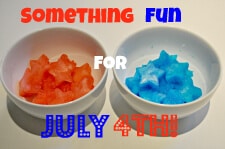 I love when you come across a simple idea that is easy and can make a holiday a bit more fun. Which is why when I saw that Amazon was selling these star-shaped ice cube trays, I thought it would be fun to use them to concoct a special July 4th drink for the kids!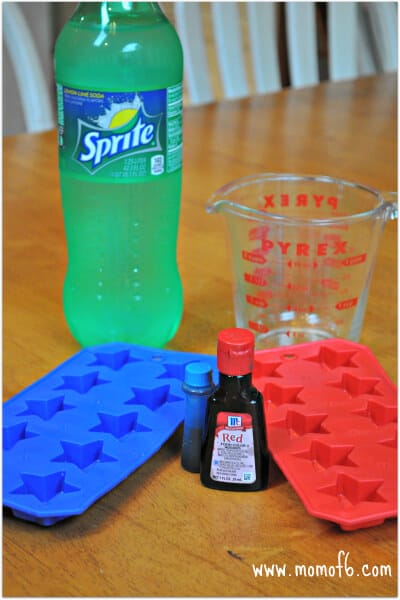 I used a bottle of Sprite and some red and blue food coloring….
I poured one cup of Sprite into my measuring cup, added a few drops of food coloring, stirred, and carefully poured the liquid into the ice cube trays. I froze them for a few hours. Because the ice cubes were made from Sprite, the stars kind of over-expanded in the trays, giving them a bit of a puffy look (which I liked!).
I then popped a few cubes into a glass of Sprite for each of my kids. Since drinking soda is reserved only for special occasions at our house, it is a rare treat. But to have their soda "dressed up" with star ice cubes made it even more fun!
Of course, it's not long before the ice melts and the entire drink turns blue (or red)… but the kids loved that part too.
We'll be dressing up our drinks this way for July 4th!
Do you have any fun and simple ideas to share? Please leave a comment below!