Today I am SO fortunate to be guest posting over at the SITS Girls with my tips on How To Get Your Kids Out The Door Without Pulling Your Hair Out! And by that, I don't mean when they are 18 and are heading off to college… no I mean right now 5 days a week when you are trying to get them out of your house and onto that big yellow bus on their way to school! And how many of you (and when I say "you" I mean "us"!) made New Year's resolutions just a few weeks ago that we were going to yell less at our kids? AND have a calm and happy morning? Okay- I see your hands raised in the air!
So please, head on over to SITS and read up on my best tips for making your mornings better…. and then come on back here and check out these posts for other family routines that I use throughout the day to move things along around here!
Family Routines: What We Do After School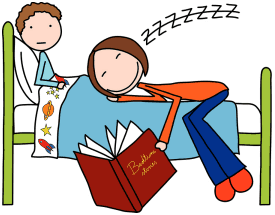 Family Routines: The Kids Evening Routine
Family Routines: Moms Evening Routine
I would love to hear from you! What tips and tricks to use to make your mornings go smoothly?