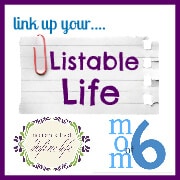 My kids have no problem watching their favorite movies over and over. I think my older sons have seen the Harry Potter movies dozens of times each, and I can't even begin to count the number of times my daughters have viewed each of the High School Musical movies. But for me, repeated watching of the same movie is just not the norm… there are too many movies I haven't seen that I would like to- and access to Netflix allows me to do just that (something that my kids can't do yet!). However, there are at least 5 movies that I can think of that are the exception to this…. so here are the 5 movies that I could watch over and over again!
#1- Bridges of Madison County
Hands- down, this is my #1 favorite movie of all time. Meryl Streep and Clint Eastwood are just incredible. The storyline of their brief love affair which can never be fully realized is so achingly beautiful and sad, it just sits in your heart and stays with you for days…. even years after you watch it. I can still hear the soundtrack music in my head when I think of the film. And this movie confirms that I am not necessarily a fan of films that tie-up all neatly at the end with a happy ending for all. I am intrigued by the plot twist of a love just-missed, and life circumstances that hold a character in place unable to follow her own heart. This movie captures all of that so stunningly plain and simple and beautifully. Truly my favorite film.
#2- Titanic
Now I know this movie was a huge commercial success, and that people around the globe fell in love with and were spellbound by the story of Jack and Rose. I too loved their romantic storyline, but I was just as amazed by the natural disaster itself. And the scene when the ship is sinking and the Mom tucks her kids into bed, knowing that she cannot get them off of the ship and rescue them is just haunting. And of course, the scene when Rose has to say goodbye to Jack and has to literally let him and go and release him to the ocean…oh man- I cried the big ugly sobs in the theatre, the kind that wouldn't go away even as we were walking towards our car after the movie ended.
#3- The Prize Winner of Defiance, Ohio
This is such a great movie about the resilience of a strong Mom and her ability to do what she has to do to feed her family by entering "jingle-writing" contests in the 1950′s in order to bring home prize money. I love how it captures the challenges of a woman "being kept in her place" due to the social norms of that time period. Like when the banker suggests that the home mortgage is written solely in her husband's name and she agrees… "Yes, I suppose that would be best." You are caught between wanting to reach into the film and shake her by the shoulders to understanding that she was doing the best she could for the times.
#4- Forrest Gump
Yes, as millions of others do, I adore Forrest Gump…. but also pretty much every other movie that Tom Hanks has done. Apollo 13, Philadelphia, Saving Private Ryan, and Cast Away to name just a few. My least favorite Ton Hanks films are the ones that he did with Meg Ryan…. I never did get the chemistry. (Am I the only one?)
#5- Purple Rain
This is probably the movie that I have watched the most times over and over. It came out the year that I headed off to college…. and I can remember my college roommate and I watching it over and over in the dorm library (probably when we should have been studying!).
Each week Nicole from Moments that Define Life and I present our Listable Life Link -Up! Link up to today's topics which are: 5 Blog Posts I Wish More People Would Have Read OR 5 Movies I Could Watch Over and Over Again OR link up a list post of your choice! Link up here or at Nicole's blog and have your post displayed in both places! We'd love for you to join us! Next week's topics are:
5 Resolutions for the Remainder of the Year  OR  5 Books I've Read Recently OR link up a list post of your choice!
So please link up if you wrote a blog post… or please take a moment to leave a comment and share…. ask question?
To stay up to date on the latest tips and ideas, please consider signing up to have Momof6 delivered daily to your email inbox!