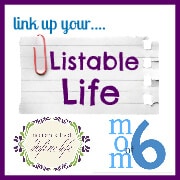 I think that all of us knew going into parenthood that this wouldn't always be an easy job. That there would be moments of pure love, sheer joy, frustration, fear, sadness, and exhaustion. But maybe we didn't understand that all of these things could happen in the span of one day (sometimes all within the same hour!). Here are a few more things that I didn't expect about parenthood…
1. The ridiculous phrases that I seem to utter almost constantly
"Come here…. let me see your teeth…. did you really brush today?"
"Don't come to the table without a pony" (as in ponytail holder, to keep your hair out of your food)
"Who didn't flush?"
"When's the last time you washed inside your ears?"
I didn't know that becoming a parent would make me sound like a lunatic….
2. How annoying kid TV is…
I grew up adoring Saturday morning cartoons, thought I WAS "Kimba the Little White Lion" and wanted to marry "Speed Racer". So why is it that kids television shows can drive me so bonkers now? It almost doesn't matter if it is silly animated cartoons, or one of those Disney channel shows like "Good Luck Charlie"… I practically beg the kids to watch them in another room during TV time so I don't have to listen to them!
3. Even if you think you know something about parenting…
because "you've been through it before"… you find out that (once again) you really know nothing. Every kid is different.
4. That sometimes I would have to bodily hold one of my kids down…
to get them vaccinated or facilitate a blood draw. Even worse… that one day I would need to chase a kid through a parking lot to "re-capture" him after he was so angry at me for forcing him to get his flu shot that he refused to get in the car.
5. That boys under the age of 16 can talk about farts ALL DAY LONG!
I mean, I didn't grow up as a little boy, so maybe it is just my girl-ness that prohibits me from fully grasping the funny in this constant banter of fart-talk. But my kids find a way to turn every passage of gas as a full-on assault of a sibling. And if someone actually does let one fly on the sly…. it never goes unnoticed because everyone else has to ask "Who just farted?". Why do we need to know?
Each week Nicole from Moments that Define Life and I present our Listable Life Link -Up! Link up to today's topics which are: 5 Things I would buy for myself right NOW online if I had the money OR 5 Things I Didn't Expect About Parenthood or Link Up any list post from your own blog that you've published recently! Link up here or at Nicole's blog and have your post displayed in both places! We'd love for you to join us! Next week's topics are:
5 School Lunches that My Kids Will Actually Eat OR 5  All Time Favorite Photos of My Kids OR link up a list post of your choice!
So please link up if you wrote a blog post… or please take a moment to leave a comment and share something about parenthood that surprised YOU!
To stay up to date on the latest tips and ideas, please consider signing up to have Momof6 delivered daily to your email inbox!