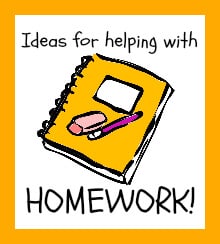 We have been looking for a good way to help our younger readers tackle their 20-30 minutes of nightly reading as part of their homework. One of the tough things about having 6 kids is having enough time after school to work with each of them individually, so I have to be strategic in terms of how I spend that time with each one. Of course my older kids really don't need (or want) my involvement, but the younger ones need me nearby while they work on math, and I like to have them take turns reading aloud to me as well.

Reading Homework Help: Storia
Which is why my kids and I are in love with this new Scholastic app called "Storia". It's an app that is an e-reader… and the app can be downloaded to Windows PCs (not Mac computers at the moment), and iPads. It comes with 5 free story books, but additional books can be purchased directly from the Scholastic site and immediately downloaded to the app. Now when I first heard about Storia I was skeptical…. I mean I am already a dedicated Kindle user and my older two kids either have the Kindle app downloaded onto an Apple device, or an actual Kindle itself… so why in the world would I ever want a different kind of e-reader?
Well, for starters- Storia books have a couple of built-in "bonuses" that are perfect for younger readers. Books at lower reading levels can actually be read aloud to the child, all while the words are highlighted so that they can follow along. And at the end of a chapter (or at a natural break in the storyline if it is not a chapter book), a question is offered or a game or word search that tests for reading comprehension of the text that was just read. Take THAT plain 'ole Kindle! I love that I can create virtual bookshelves for my kids, assigning specific books to designated bookshelves rather than having the kids look through everything I have downloaded to see if it is right for them. And I can check up and see how they are doing- how many pages they've read, how they are scoring on the little questions and games that are asked- so I can check up on them, even when I am not sitting right next to them and watching them read.
Math Homework Help: Kahn Academy
I first learned about Kahn Academy last year when I attended NBC's Education Nation, and I was reminded of this resource when I happened to catch the tail-end of a 60 Minutes story on how Kahn Academy is now being used in schools. If you aren't familiar with this amazing free online resource, Kahn Academy was developed by Salman Kahn after he was asked to help tutor his cousin remotely (online) in math. He started using an electronic doodle pad to explain concepts, and he recorded these "lectures" and saved them to youtube for his cousin to access. But what surprised him is how many other people began to access these free tutorials and started using them to further their own education. And before long, Salman Kahn quit his job at a hedge fund to build this incredible free resource. There are now more than 3400 online tutorials covering topics as diverse as math, science, history, and finance. Instruction begins at the most basic level (suitable for kindergarteners) and continues through high school and beyond.
The reason I like using the Kahn Academy videos, is that I am not good at teaching my kids new concepts (as in… not good AT ALL!). I can usually think of one way to explain something, that after that- I am pretty much worthless to think of a better way to make the concept clearer. But the videos do a pretty good job at explaining the basic ideas, and giving visual examples several different ways to get the point across. And the best part – it is a video. So if my child doesn't quite get it the first time, we can easily back up the video and listen to that part again. And sometimes we even decide to re-watch the video again the next day just to reinforce the lesson. After the math tutorial, we have the option of practiving what we've learned by solving online math problems that are scored, and if my child gets the answer wrong, you can click for an explanation of how you can solve for the correct answer.
For a parent who wants to help their child, the Kahn Academy can be a a grew resource to help you get started. I will say that we do not just park our child in front of the computer, play the video, and hope that they get it. We sit next to them, watch the video together, pause it at times to assess whether or not they are understanding it, and then watch them work through the problems, asking questions about why they are doing what they doing as we go. So while it doesn't get me "off the hook" from my Mom-tutoring responsibilities- it is a great tool in my arsenal!
Mad Practice Sheet
I have a several kids that need to work on math facts. And working with them one-on-one using flashcards becomes tedious… and it is tough to get through all of them each night. So we rotate- some nights they work with me on flashcards and memorization… and other nights, they receive a printed worksheet from me where they can sit with a kitchen timer and see how many problems they can complete in a set amount of time- 1 minute, 3 minutes, 5 minutes, etc. The best site I have found for creating pages of math problems to test math facts is Mad Practice Sheet. You tell the application what type of math, the range of numbers involved (0-12, 0-99, etc), and how many facts to print on the page. And when you press submit, you receive a fresh math practice worksheet very time. I use this program nearly every day.
So what are your favorite homework help resources? I would love to learn about more great tools that help Mom-tutors everywhere!