So I am doing that mid-winter fantasy thing again… where I start dreaming of summer vacations that we can take with the kids. And just like last spring, I am drawn (okay, okay- obsessed) with the idea of packing my kids up in my big ole Mommy bus and going on a dream vacation"Out West". To see the sights. Show them what makes America great, and unique, and beautiful. To get out with nature and marvel in her beauty.
And to hopefully not fight with one another for 17 hours straight in the car.
So today I am asking for you to indulge me in this little vacation fantasy and give me your advice and first-hand experiences on the following destinations. Any thoughts on where to stay- don't miss places?
1. Grand Canyon, Arizona
I went here many years ago…. and would love to take my kids there. To stand on the canyon's rim and stare into it's vastness is really breathtaking. And I would love to see it with them at sunrise and sunset. And to hike a bit. So here are my questions…. North Rim or South? Camping or hotel? What fun things should we do with the kids (they aren't all old enough to ride the mules down yet).
2. Rocky Mountains National Park
The park is one thing… but I know that the entire area and towns around the park provide for lots of great outdoor things to do. What town do you recommend?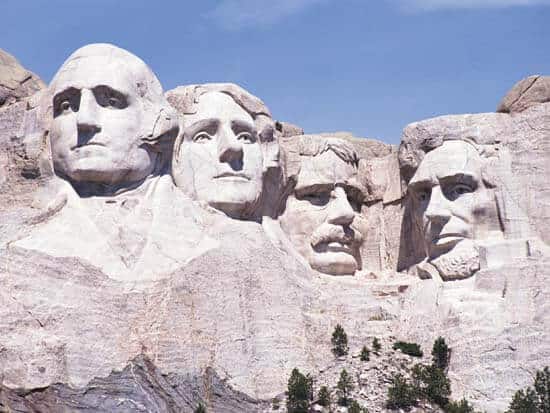 3. Mount Rushmore, South Dakota
Okay- this seems a bit outta the way to look at bunch of giant Presidents carved out of stone…. is it really worth it?
4. Yellowstone / The Grand Tetons
I have always wanted to see Yellowstone. But my question is…. if we see the Rocky Mountains and also the Grand Canyon…. is there anything unique to Yellowstone or would my kids be annoyed that we droive another 600+ miles to see what they've already seen?
5. Bryce/ Zion/ Glen Canyons
These areas just look so spectacular that I would love to see them. Plus they don't seem too out-of-the-way if we tie them into a Grand Canyon trip. Anyone ever been here?
Okay- I know that my plans will have to include many many many kid-centric activities- beyond seeing these national parks, hiking, and sightseeing. We;ll need to work in some trail rides, some (gentle) white-ewater rafting, and maybe even a water park or two to make this something that they love too. But I need to plan (or at least dream about planning) a route before I can look into any of that…..
Now I know that there aren't any California destinations on this list…. it's just too far to fit some fo the above and all of the things that we would want to do in Cali in just one trip. So if we can make this a successful adventure- then maybe the following summer we would head all the way to the west coast and explore Yosemite / San Fran / Redwood Forests all of the other amazing sights there.
Um and here's the thing…. there's a good chance that this adventure would be Mom commanding the ship of 6 kids, solo. I don't think hubby will be able to join us for the whole trip (a man's gotta work, a family's gotta eat, right?) So I am envisioning him flying out and joining us for a week and then flying back. I am also hoping that I can convince some other members of my family to join us for parts of the trip too!
So please, please…. share your thoughts and ideas with me!
Each week Nicole from Moments that Define Life and I present our Share Your Life Link-Up a place where you can link up any post that shares a bit of your life with us! 
Feel free to grab our button.. you can find it in my sidebar!