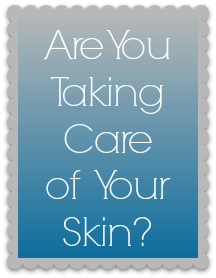 C'mon friends…. fess up….. Who among us actually makes the time to moisturize every day? (I really should be asking who among us actually takes the time to shower everyday, shouldn't I?) I mean seriously…. I get up at 5am every day- and by the time I've put the kids on the bus at 8:30am- I've made 6 breakfasts, 4 lunches, 5 snacks, fed the dog and the two goldfish, unloaded and re-loaded the dishwasher, found lost library books, pulled together a disco outfit for my 7-year old to wear to the school dance program (true story!), replied to 56 emails about end of year activities AND poured a varying quantity of caffeine into my body! 
But showered and moisturized? Not so much…. 
But the kind folks at Vaseline, understanding that a Mom's time is truly precious, have invented a new product that just might help me to "up my game" a little…. it's called Vaseline Spray and Go- and you can literally spray a line of moisturizer down one side of your body and then up the other, rub it in, and in mere seconds late- get dressed! Sounds kind of too-good-to-bed-true doesn't it? I mean spray oily stuff on your body and then hope it doesn't get all over your clothes and ruin them? A mistake here could add hours to my day later on the week in the laundry room, right?
So I had to give it a try myself…. and to be honest- the first morning I didn't spray very generously. For one thing, I was afraid of getting the product all over the floor of my shower and making it all slippery. (Kids falling down in the shower could add hours to my day later on in the emergency room, right?) But the spray and go lotion seemed to work just as advertised- it sprayed only where I directed it, it rubbed in quickly, and my skin felt great all day long. So the next day- I got a little bolder and sprayed both the front AND the back of my arms, legs, and torso, rubbed it all in- and still- no slipper shower…. nothing rubbing off on my clothes.
I think we might actually be on to something here!
Now since I am NOT going to do a product demonstration for all of you….. I thought I would share this video instead…. because it is EXACTLY what I looked like getting ready this morning….
Okay…. minus the hat part. I am still trying to master the whole "looking cute in hats thing."  Sigh….
Vaseline® Spray & Go Moisturizer is a quick, continuous 360° spray lotion that moisturizes deeply and absorbs in seconds, so you can put your clothes right on and get on with your day! Available in three formulas – Total Moisture®, Aloe Fresh, and Cocoa Radiant™ – this fast to apply, quick to absorb line of lotions leaves skin instantly soft – not sticky or greasy. Find out more at www.maxthemorning.com!
This is a sponsored conversation written by me on behalf of Vaseline. The opinions and text are all mine.