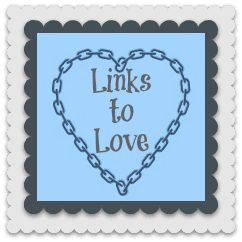 We woke up to a fresh snowfall this past Wednesday, one that cancelled school for the day, and gave us a beautiful blanket of white to enjoy. And with more snow in tonight's forecast, I thought it might be fun to look for a few new ways to enjoy that ambassador of snow… the snowman!
Snowman Crafts:
Our recycling bin is full of soup cans right now, and it would be fun to grab a few and create this adorable tin can snowman from Hands On: As We Grow!
It Works for Bobbi offers this great tutorial on how to create the best and easiest paper snowflakes- from coffee filters!
Snowman Treats:
Even though it is cold outside, my kids would still love these snowmen sundaes from Dollar Store Mom!
These marshmallow snowman kabobs look like a fun craft for the kids and a yummy treat! Thanks Fun Family Crafts!
After playing in the snow, these snowman marshmallows floating in a big cup of hot cocoa would be a welcome drink! A great idea from Sweet Sugar Belle.
Or another great way to warm up would be these "melted frosty" drinks from Spoonful.
So which of these ideas do you think that I should try for an upcoming "I Pinned It and I Tried it" post? Leave me a comment with your vote!
*Please note that all photos featured here are the sole property of the blogger whose link is provided above, and are meant to show you how cool these ideas are!
And to stay up to date on the latest tips and ideas from Momof6, please Like the Momof6 Facebook page!