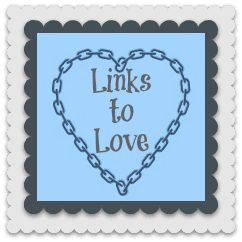 Before I get started sharing some of the links that I love this week, I have a few questions for you! I am working on a few stories this week for iVillage, and I would love for you to share:
1. Who is the funniest Mom on Twitter? I am working on a list of the top 20 funniest Moms on Twitter…. do you have anyone to nominate? If so please leave me a comment with their twitter handle!
2. Great organizing pins on Pinterest! I am working on cultivating a list of 20 great pins that give us some new inspiration on organizing spaces in your home. If you have any pins to share- please leave me a comment with a link to the pin!
Now… on to a few things that I am loving this week!
I love this homemade lavender soap created by The Idea Room! It looks like a fun craft that I could do with my kids, and that they could enjoy in the shower!
And since we are about to enter "birthday party season" at our house with two birthdays in the next few weeks… I've been scouting for some new ideas. I love this Giant Photo Wall created by Tatertots and Jello!
I came across this post a little while ago from Jo-Lynne at Musings of a Housewife called "It's a Season" where she reminds us to cut ourselves some slack:
"I'm writing this post today for every mom out there who needs to give herself a break and recite these four words, it is a season. Maybe you need to look at your life and simplify something somewhere. Or maybe you don't and I'm the only one having this epiphany this afternoon, but I have a feeling I am not alone."
You should head on over there and read the whole thing. It's great.
I have friends coming over for dinner tonight, and I am seriously considering making these chocolate caramel tartlets from Annie's Eats!
I have always wanted to try making homemade macaroons- but I am intimidated by the complexity of the recipes. This one from Bake at 350 sounds like she has simplified the whole process to something that all of could do!
*Please note that all photos featured here are the sole property of the blogger whose link is provided above, and are meant to show you how cool these ideas are!
And to stay up to date on the latest tips and ideas from Momof6, please Like the Momof6 Facebook page!