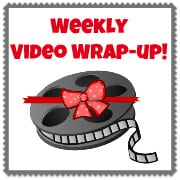 I have had the great pleasure of serving as one of iVillage's Make This Summer Count Challenge Coaches recently, and one of my assignments was to create these videos that hopefully inspire others to really make this summer count! Here are two of those videos:
Establishing Great Summer Habits!

Get Out of Town!

iVoices Liz Henry, Celena Gill and Dwan Perrin give their take on the New Yorker story on spoiled kids, and why they choose to reward (or not reward) their children's behavior
.